Japanese / English
Profile
Professor at Department of Media Architecture, Future University Hakodate, Japan
Affiliated Professor at Software Engineering Laboratory, Division of Information Science, Graduate School of Science and Technology, Nara Institute of Science and Technology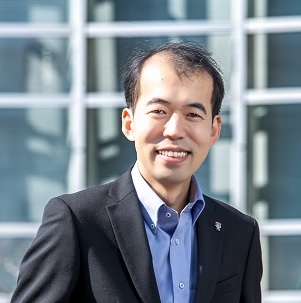 Research Interests
Supporting software development activities based on program analysis and visualization techniques. You can find main research contributions in DBLP.
Research Funding
Most of the research activities are funded by the JSPS KAKENHI. Some statistics are available on KAKENHI Database.
Our research team also often collaborates with companies in Japan such as NEC, NTTData, JAMSS, and Givery.
Research Tools
Activities
Program Committee Member

APSEC2022 Poster Track Co-Chair
ICSME2022 Tool Demo Track and Joint Artifact Evaluation Track
SCORED2022
QUATIC2022
VISSOFT2021 Technical and NIER/TD
APSEC2021 Research Track
ICSME2021 Tool Demo Track
ASE2021 Late Breaking Ideas Track
SANER2021 Tool Demo Track
VISSOFT2020 Program Co-Chair
First International Workshop on New Interfaces for Programming (NIP'20)
APSEC2019 Research Track
ICSME2019 Tool Demo Track
VISSOFT2019 Research Track
VISSOFT2018 Research Track
APSEC2018 Research Track
APSEC2018 SEIP Track
ICST2018 Testing Tools Track
VISSOFT2017 Research Track
ICST2017 Testing Tools Track
AOAsia/Pacific2014 PC Member
TJIA2014 Academic Committee Member (the 7th Thailand-Japan International Academic Conference)
ICPC2014
Modulariyt:aosd13 Industrial Track
IWESEP2013
IWESEP2012
IWESEP2011
MENSURA2011
AOSD2011
IWESEP2010 Program Chair
AOAsia2009 Program Chair (Asian Workshop on Aspect-Oriented Software Development co-located with ASE2010)

Organization

APSEC2018 Student Volunteer Co-Chair
SANER2016 Registration Chair
AOAsia2013 General Chair (Asia/Pacific Workshop on Aspect-Oriented Software Development co-located with AOSD2013)

Journal Peer Review

IEEE Transactions on Software Engineering (TSE)
Information and Software Technology (IST)
Journal of Systems and Software (JSS)
Journal of Systems Architecture (JSA)
Sciecne of Computer Programming (SCP)
Empirical Software Engineering (EMSE)
Automated Software Engineering (AUSE)
Activities in Japan
IPSJ SIG Software Engineering

IPSJ Journal Editor-in-Chief of Special Issue on Software Engineering 2019
Board Member (2010-Present)
IPSJ SIGSE Software Engineering Symposium 2018 PC Chair

JSSST Foundation of Software Engineering Group

JSSST Workshop on Foundation of Software Engineering 2020 General Chair